TrackMan Launch Monitor / Studio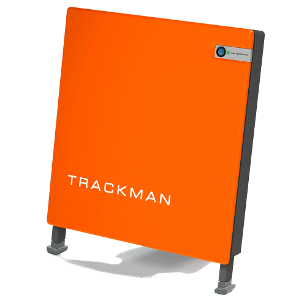 Here at Chippenham Golf Club we've invested in the best launch monitor available; TrackMan.
The first of the TrackMan radar systems tracks everything the club does before, during, and after impact - from commonly known parameters like Club Path and Face Angle to Swing Direction and Spin Loft.
The other radar system tracks the full ball flight - from launch to landing and everything in between; including Launch Angle, Spin Rate and curvature.
Features at a Glance
Unmatched Data Quality
Breaktaking Game Experience
Portable and Powerful
Improve Faster