A warm welcome, a high level of service and the best professional advice are available to all at the Chippenham Golf Club Professionals Shop.

Our Pro Shop is well stocked with a wide range of equipment from leading companies at competitive prices and if we don't stock it we can usually get it. Our aim is to provide our customers with great service.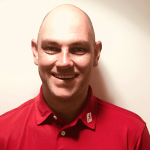 Nick Horrocks - PGA Head Professional
Nick has been the Head Professional at Chippenham Golf Club since November 2016. After a successful Amatuer career representing Devon at all levels and competing nationally he started his career as a touring Professional, competing on the PGA Europro Tour, European Challenge Tour and PGA West region winning many tournaments and setting numerous course records along the way. However in 2010 Nick began to focus on coaching and a career as a golf club Professional.
Nick's coaching ethos is to
---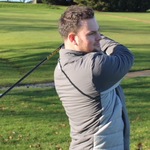 Matt Law - Assistant Professional
Matt joined us at Chippenham in April 2017. However his golf career really started when in 2008 he was awarded a golf scholarship and the opportunity to attend college in the United States of America. During Matt's time in America he attended The Western Texas Junior college. During his time at this college he achieved a highest ranking of 1st out of all the Junior colleges in the region. Matt took the medalist honours at the NJCAA national preview and in his final round he shot a front 9 of 30
---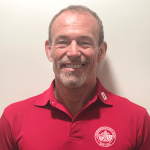 David Hoey - Assistant Professional
David joined Chippenham in April 2018 following his first year at a nearby Driving Range. He took a career-change late in life and has been playing professionally since 2014 but a devout player and follower of the beautiful game since 11 years old. His passion for golf stems from following the teachings of icons such as Ben Hogan, David Leadbetter and Harvey Pennick (read his 'Little Red Book' if
---